Ariel Kaye of Parachute on Overcoming the Challenge of Sustainability While Scaling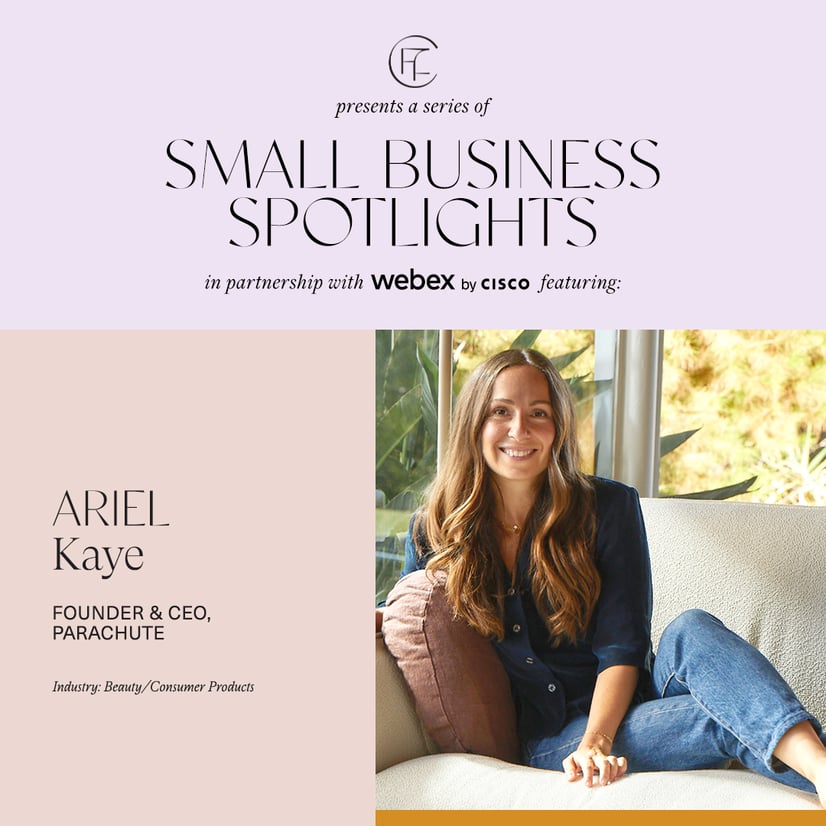 Like many founders, Ariel Kaye's entrepreneurial journey started with a side hustle. She was working in digital advertising, but she was spending most of her time helping friends and family decorate their homes and apartments. She knew she was ready for a career change, so she leapt at the opportunity to merge her experience in brand-building with her passion for home and design.
Specifically, Ariel saw an open space in the bedding category and founded Parachute to fill that gap. Speaking about the initial strategy, Ariel says, "I noticed that when it came to home textiles, there was absolutely nothing on the market that was high quality and affordable. And even more surprising to me, there were no identifiable brands.
| | |
| --- | --- |
| Parachute began as a digital-only, direct-to-consumer bedding offering, but has evolved into a multi-category home lifestyle brand with 13 physical stores, and plans to have 30 stores up and running by the end of 2022. Ariel attribute much of the brand's growth to patience – instead of leaping at every opportunity that has presented itself, she has stayed true to the mission of developing thoughtfully and methodically. | As the sleep and wellness category has become increasingly front-of-mind for consumers, Parachute has consistently shown up as a resource able to inspire and educate, while simultaneously adding real value to shoppers' homes. For Ariel, it all circles back to why she founded Parachute in the first place: to bring function, value, and design together, turning houses into homes. |
Q&A
Question: What has been the biggest challenge in your journey with Parachute?
Answer:
In the early days, it was definitely raising capital. As a first time solo founder, investors wanted to see more, so I often heard, "let's see how things go and keep in touch." Hearing over and over again that you're too early is difficult – especially when you can't show progress in an inventory-intensive business without capital! There were a lot of moments of doubt and fear, but I let myself feel those feelings and then picked back up and moved forward.
Question: How is sustainability tied into Parachute?
Answer:
Sustainability is one of the biggest challenges facing our generation. As an organization, we want to shift the consumer mindset to prioritize quality over quantity. We are proud to say that within the past eight months we released an organic collection, became Climate Neutral certified and have started to transition to organic cotton – with a goal of reaching 100% by 2024.


Question: What's the best piece of advice you would give to aspiring founders?
Answer:
Build community! It's so important to feel supported. I've developed wonderful relationships with fellow founders and mentors – people who have guided me and been generous with their time.
in partnership with