Val Emanuel of Rif Care on Doing Business the Right Way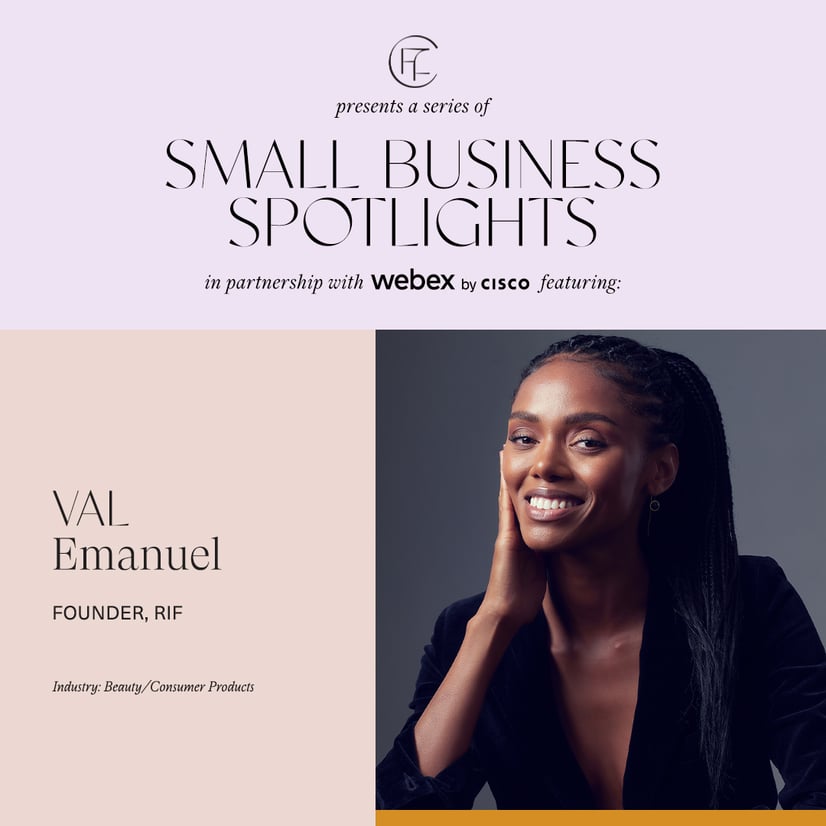 Some people go to school to gain a sense of entrepreneurial spirit. Other people are born with it. Val Emanuel falls in the second category. Growing up in an underserved, underprivileged environment, she was an entrepreneur from Day 1, selling chips and candy out of her locker at school before graduating to the roles of model, entrepreneur, motivational speaker, and founder.

Val founded her first business in 2017. Role Models Management was the first ethically-focused talent agency in Los Angeles and New York City, representing models working with sustainable brands. Now, in 2022, Val has launched Rif Care, a regenerative Hemp fiber-based period product company that finally gives women both safety and sustainability. The venture sits at the intersection of her passions for environmental, mental, sexual, and spiritual wellness.
| | |
| --- | --- |
| Using regenerative agriculture and a future-facing approach, Val and Rif Care are helping give consumers the opportunity to turn away and divest from companies that are still making menstrual care products with cheap synthetic materials. With a primary goal of becoming carbon negative, Val talks the talk and walks the walk when it comes to doing business the right way. | When asked about what drives her to push Rif Care beyond what other companies are willing to do, she says, "Brands that are thriving are brands that are transparent on their ingredients and sourcing, as well as brands that gain consumer trust by educating. Every brand must have an educational reason and a WHY for their products." Rif Care's "why" is clear: healthy women go hand in hand with a healthy world. |
Q&A
Question: What motivated you to start Rif Care?
Answer:
Rif care was started because I wanted to create an option for menstrual care that was better for people and the environment. Hormonal dysfunctions are on the rise and I saw a need to cut through the confusion in the personal care space by using only plant based origins for our menstrual care.
Question: What has been the hardest part of building the business?
Answer:
The hardest part has been fundraising. Our team is small but solid, so the goal really has been on growing the business and sales with as much focus as possible, and fundraising is a full time job!


Question: How is sustainability tied into your business and products?
Answer:
Our brand is trying to move beyond sustainability. We use regenerative practices to grow our materials. Regenerative agriculture is the process of making the Earth better than when you found it through growing crops with healthy soil and in their natural habitat, so our products can help make the Earth and the soil a better place as we scale and produce more regenerative inputs for our products.
in partnership with