Cassandra Morales Thurswell on Building Relationships with Retailers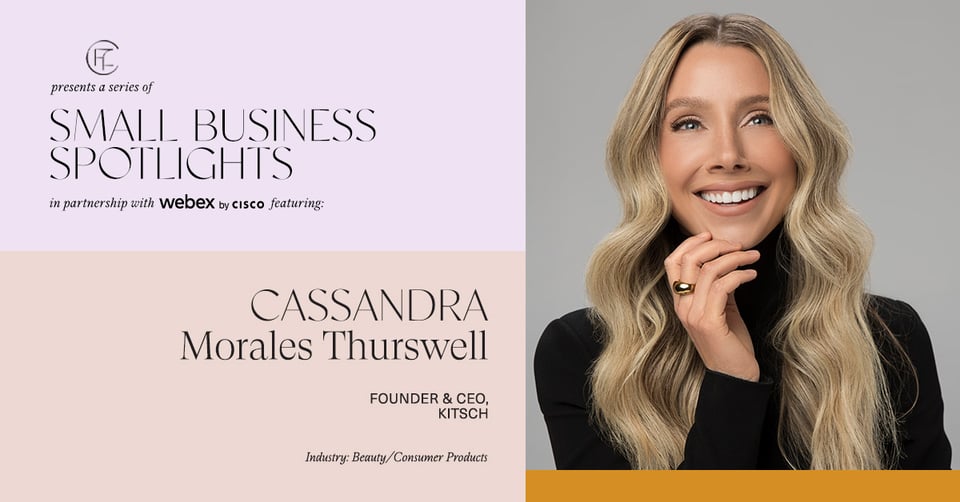 Cassandra Morales Thurswell's motto is "slow and steady wins the race." For the founder of the Los Angeles-based hair accessory brand Kitsch, the goal was never to revolutionize any aspect of the fashion industry – her goal was to create a product that fit so seamlessly into a customer's lifestyle, they felt like it had been there the whole time.

Cassandra's path to entrepreneurship began by hustling her way into a position with a private-label jewelry maker creating pieces for brands including Forever 21, Urban Outfitters, Nordstrom, and Hot Topic. The part of the job that really spoke to her was seeing how brands can use their products to tell stories that connect with their community of customers. From there, she set her sights on developing a product that people would use every single day: a hair tie.
| | |
| --- | --- |
| Then, Cassandra got back on her hustle to start building relationships with retailers that could carry Kitsch products. And those retailers – including Ulta, Walgreens, Whole Foods, and CVS – have become loyal partners as the brand grew from hair ties to a complete line of hair care and beauty accessories. | As the brand has evolved organically, the mission of utility, relatability, and sustainability has remained the same. Now, Cassandra is focused on continuing to expand the Kitsch content offerings to showcase something more important than the products themselves: how they can be a part of your story. |
Q&A
Question: What has been the hardest moment thus far?
Answer:
Comparing your growth to others and understanding that we all are on our own path.
Question: Where have you seen the biggest change in consumer or user behavior / demand?
Answer:
They aren't buying out of complacency. They want to have purposeful products that perform flawlessly but don't want to break the bank.
Question: How is sustainability tied into your business/products?
Answer:
When we started our sustainability efforts in 2019 we did what most people did. We looked at packaging, then product, but we realized that to be truly sustainable a brand needs to START with sustainable practices and not rely on the consumer to carry out our mission. That's why we focus on making products out of recycled materials.
in partnership with