Bilyana Freye of Orbiit on Bringing Back Human Connections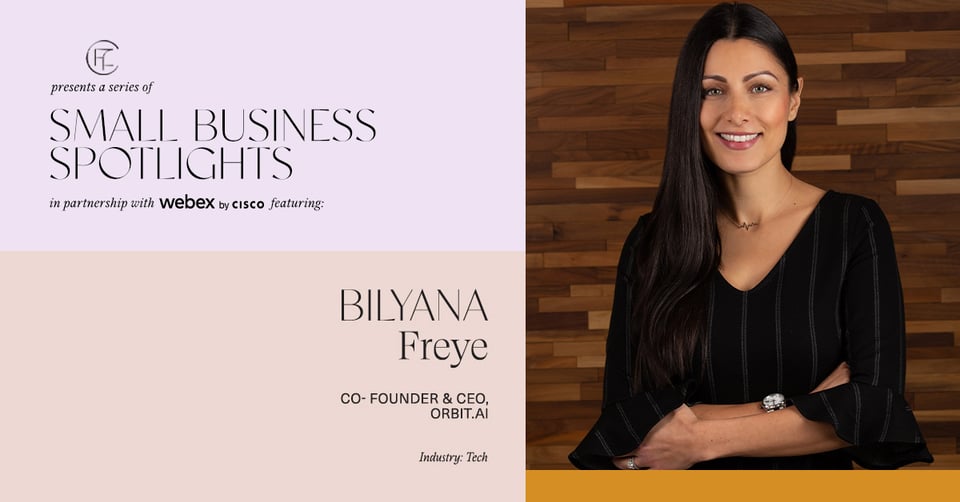 Lots of individuals and organizations can brag about how expansive their networks are, but not everyone knows how to make the most of them. Bilyana Freye saw that shortcoming firsthand in a diverse career that led her to start a job-shadowing marketplace focused on putting networks to work, helping provide knowledge, education, and guidance with a lifelong learning mindset. Bilyana's mission was to maximize network activation through face-to-face interaction.

Then the COVID-19 pandemic hit, making the core of Bilyana's business impossible. Five months pregnant and faced with an existential problem, she could have called it quits. But Bilyana recognized that in the pandemic era, people were more in need of connection and support than ever before, so she and her co-founder pivoted and created Orbiit, a virtual networking platform.
| | |
| --- | --- |
| Now, Orbiit continues to change the game in community management, providing guidance for professional networking groups and VC firms as they increase knowledge-sharing within their organizations. Bilyana and Orbiit are driven by a powerfully ambitious mission: to enhance human potential through connection. | When asked about her vision for the company's anticipated trajectory in this era of community-led growth, Bilyana says, "The world is literally built on communities and we see endless possibilities. It definitely feels like we're still very early in the journey – there's a lot more impact to be achieved!" |
Q&A
Question: What drove you to start Orbiit?
Answer:
I've always believed that every conversation has the potential to be life-changing, and that the best way to learn is from each other. My co-founder and I started Orbiit because we realized the Internet has made us lose human connection and we're on a mission to bring it back. We launched in 2020 and have been relentless in growing as a software company that supercharges communities by using AI to power curated, relevant human connections at scale.
Question: What has been the biggest challenge you've faced as a Founder?
Answer:
Most recently, my biggest focus and challenges have been people-related, both in business and personally: having to scale and run a global team, whilst becoming a mom of two in 20 months! I've been growing as a leader and working on establishing a collaborative and fulfilled remote team spanning from the East Coast to Sofia, Bulgaria. Startup life is hard as it is, so the biggest challenge (and reward) is 'managing' a toddler and a newborn alongside it!
Question: Where have you seen the biggest shift in user behavior and demand?
Answer:
Consumers are looking for an experience above and beyond the products and services they're buying. They are looking for a feeling of belonging and connection to people that they share common interests, challenges, and purpose with.
in partnership with