OUR MISSION
Empowering female-founded & led businesses.
The FFC Foundation supports female founders by providing education, access to capital and heavily vetted tools and resources.
The Female Founder Collective Inc. is a non-profit that carefully curates content and resources for future-focused women ready to wield their own business opportunities and meaningful connections. The organization began as a network of businesses led by women, supporting women with a mission to empower female-founded & led businesses to positively impact their communities, socially and economically.
From accelerator programs, to mini business schools to get your business off the ground, to daily programming to build skills, to grants - we connect founders and take them all the way through the journey to enabling their success.
We believe in a future where women's success is proportionate to their counterparts, but we shouldn't need a reason behind why the world should invest in women. But, we do want to highlight the importance: Last year, female founders in the U.S secured a mere two percent of venture funds. That leaves 98% on the table. And, in a world where women's values are constantly coming into question by its leaders — we have a responsibility to ensure we're doing everything we can, to push women to the top.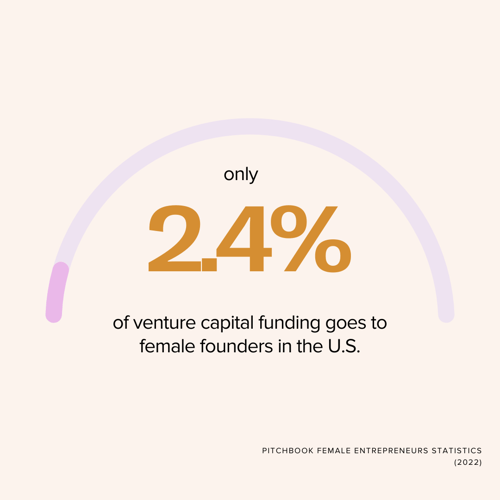 Women are starting more small businesses than ever. Still, they're not getting the capital they need to grow–they're still receiving only about 4% of conventional small business loans. Women-owned businesses are vital.
It is through your generous support and that of our amazing corporate partners that we are able to continue offering these services along with grants and special events for founders in need. Female Founder Collective Inc. is a nonprofit 501(c)(3) organization. To donate to initiatives supporting women to advance their businesses, click here.