MORE WOMEN ARE STARTING BUSINESSES
THAN EVER BEFORE.
AND YET...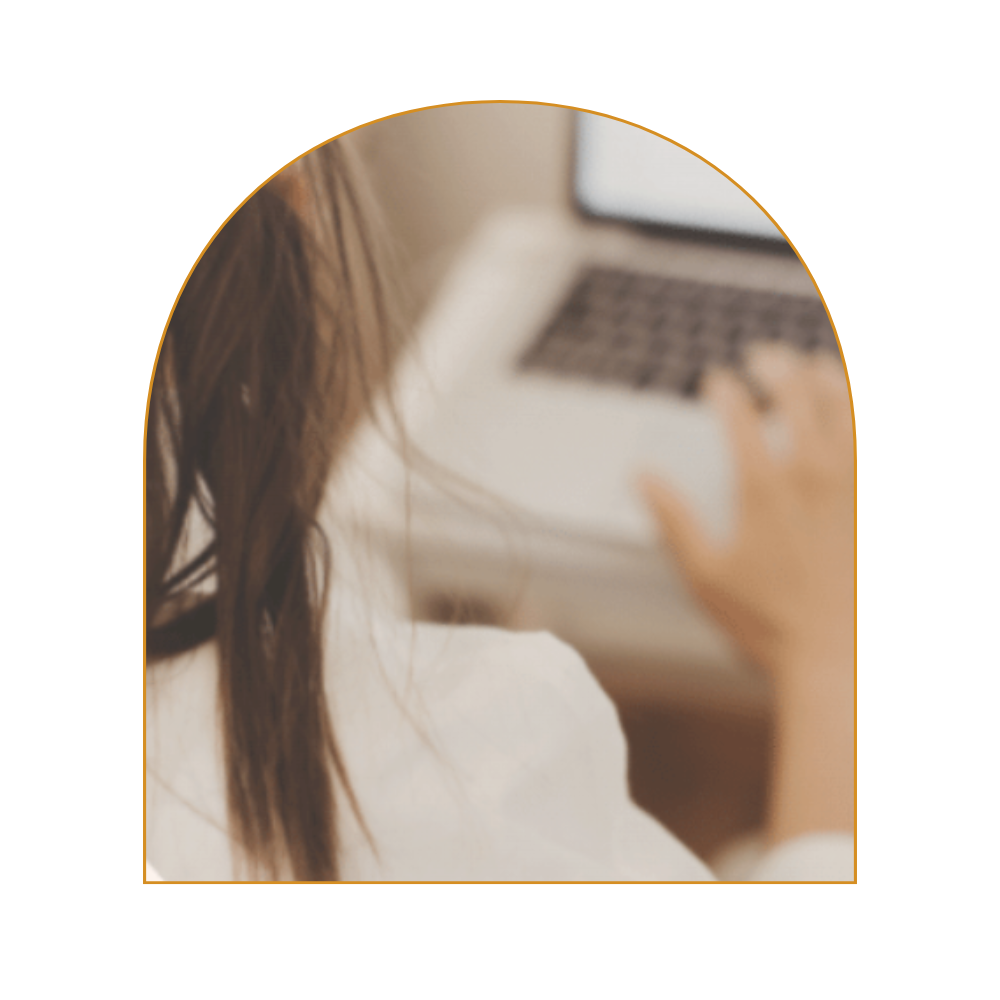 WOMEN-OWNED
BUSINESSES EMPLOY

9.4 B
PEOPLE ACROSS THE US
EACH AND EVERY DAY,
ACROSS THE US

1817

NEW WOMEN-OWNED BUSINESSES ARE STARTED
FUN FACT: WOMEN
OWN AN IMPRESSIVE

42%
OF BUSINESSES IN THE US
Women founded almost 2,000 businesses PER day in the United States. Why? Because, well, women are resourceful. Because women are perseverant. Because women care about their family, their friends, their loved ones and the whole world around them. Because women are powerful and take space to change today and the future.
The Female Founder Collective launched in 2018 with the intent to support, develop and elevate the founders of female owned and led businesses. We want to make women prosperous — in whatever way that suits them best. We bring together women looking to manifest their own economic opportunities and we connect them with the tools and education to do it. Frankly, we wish we had us, so we built this… for us… and for you.

This year, FFC is supercharging our commitment to you, launching a whole new platform to do all of the above, and more. Our ask for you? Join us. Give to get, and give to grow. We cannot wait to meet you, we cannot wait to hear what you learn, and we cannot wait to change the world, together.
The 10th House by Female Founder Collective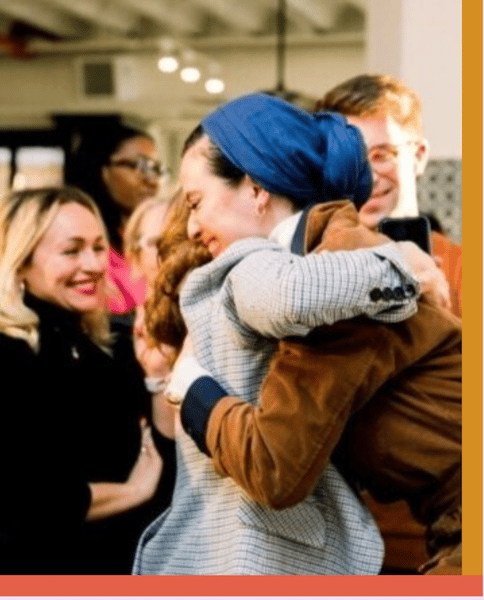 Female Founder Collective began as a network of businesses led by women, supporting women with a mission to empower female founded & led businesses to positively impact their communities, socially and economically.
During FFC's past events, programs, workshops, and partnerships, you repeatedly told us two things are most impactful: Learning from other women who have walked the path before you, and the experience of community rooted in that exchange of knowledge.
The 10th House is our new, revamped and rebooted membership platform that fosters meaningful connections, and provides highly vetted resources and skill-building programs to help grow and scale your business.
Babba Rivera
Founder, Ceremonia
Melissa Clayton
Founder, Tiny Tags
Annie Evans
Founder, Dream Ventures
Ana Flores
FOUNDER, #WeAllGrow Latina Network
Mahisha Dellinger
Founder, CURLS
Sarah Larson Levey
Founder, Y7 Studio
OUR COLLECTIVE GOAL


TO INCREASE THE SUCCESS RATE OF FEMALE FOUNDERS TO 100%


We want to invite everyone into this life-changing, enriching world of business ownership through community, education and unparalleled access to resources, allowing us all to take up more space in the world and to change it for the better.
Here, we want you to find mentors. Find sponsors. Find investors. Find best friends. Find new ideas, best practices, better methods. Find everything you need, in every stage of your company. Once you do, we'll send you back into the world armed with everything you need to make a big impact.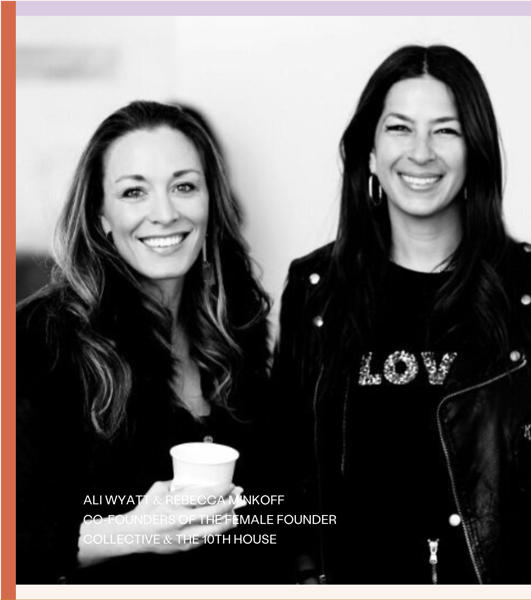 Our Values:
Community
Inclusion
Education
Advocacy
AT FFC, OUR MEMBERS ARE OUR SUPERPOWER


They are the coterie of skills, experiences, and knowledge that will ensure you never have to lead alone. Be it through IRL events, digital workshops or a community platform, we exist to enhance your greatness. You (our community) are everything that makes us exceptional.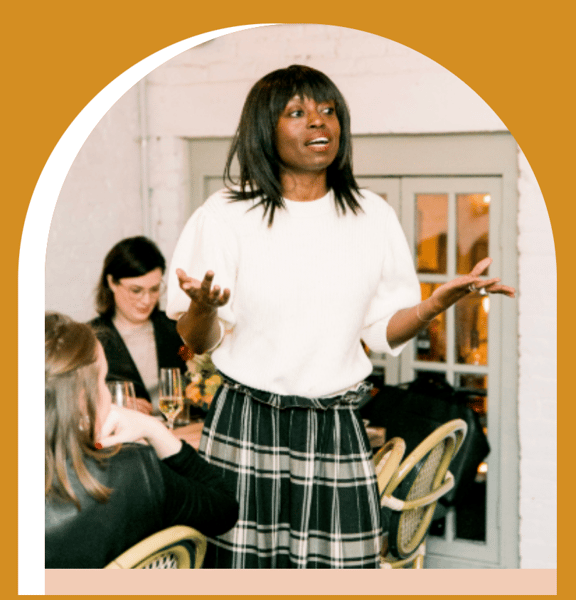 Our Unwavering
Commitment to YOU.
As creators of this community, we promise to lead by initiating the candid conversations that matter, then building and sharing the tangible takeaways that matter to you as a business owner. As individuals, we will each show up, listen, inquire and engage. As a collective, we will hear, elevate and empower each other to lead and grow.